---
Providing you the best range of Pallet Lifting Trolley and Material Handling Platform Trolley with effective & timely delivery. Manufacturer of Pallet Truck - Hydraulic Pallet Truck, Beam Trolley, Sewing Machine Lifter and Wrap Beam Lifter offered by Shree Handling Equipments, ...
---
Why Us?
Some of our specialties that make us a reliable business partner to work with are :
1. Long experience and extensive industry knowledge.
2. State-of-the-art manufacturing facilities.
3. Trained and qualified workforce.
4. High quality products matching toughest quality standards.
5. Proven record of timely supplies.
6. Proven ability in successful execution of small as well as bulk orders.
7. We offer our products at competitive prices.
8. Excellent after sales service.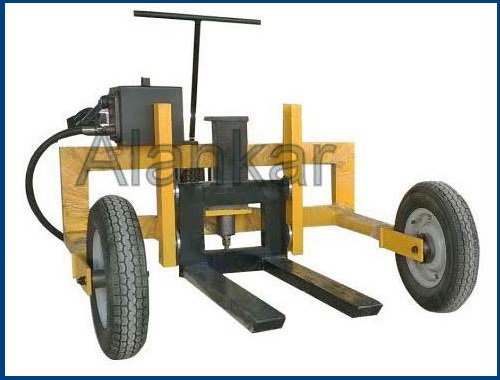 Pallet Lifting Trolley
Project details
Rs 34,000 / Unit
Material

---

Mild Steel ™

Brand

---

Alankar

Type

---

Hydraulic Trolley
Client website
---
Material Handling Platform Trolley
Rs 12,500 / Unit
Manufacturer of Material Handling Platform Trollies - Hand Trolley, Utility Trolley, Manual Utility Trolley and Manual Platform Trolley offered by Hydraulics ...
Material

---

Mild Steel ™

Brand

---

Alankar

Load Capacity (Kg)

---

200-250

Weight

---

80 Kg
Client website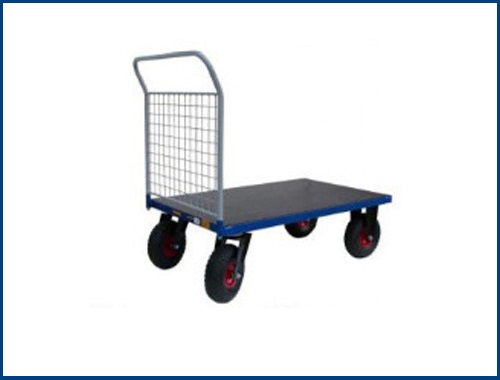 ---