---
Our product range includes a wide range of Gear Roll Tester. Gears with Bores can also be checked on suitable mandrels. They are manufactured in Double Column design to allow for easy adjustment of master gear height.
---
Why Us?
Some of our specialties that make us a reliable business partner to work with are :
1. Long experience and extensive industry knowledge.
2. State-of-the-art manufacturing facilities.
3. Trained and qualified workforce.
4. High quality products matching toughest quality standards.
5. Proven record of timely supplies.
6. Proven ability in successful execution of small as well as bulk orders.
7. We offer our products at competitive prices.
8. Excellent after sales service.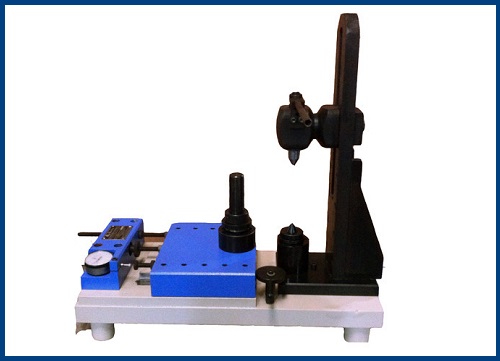 Gear Roll Tester
Rs 60,000 / Piece
These roll testers can be used to check the Total Composite Error and the Teeth to Teeth errors of Gear shafts. Gears with Bores can also be checked on suitable mandrels. They are manufactured in Double Column design to allow for easy adjustment of master gear height. Features:
Gear roll testers have many different features, which make them suitable for testing different types of gears.
Some of its important features are:

Rugged constructions
Durable
Sensitive linear motion mechanism
Double Column design
Available with Live or Dead centres
Client website
---